For my Information Design course, a study of my sleeping and eating habits over the course of the month of February into a proposed dashboard.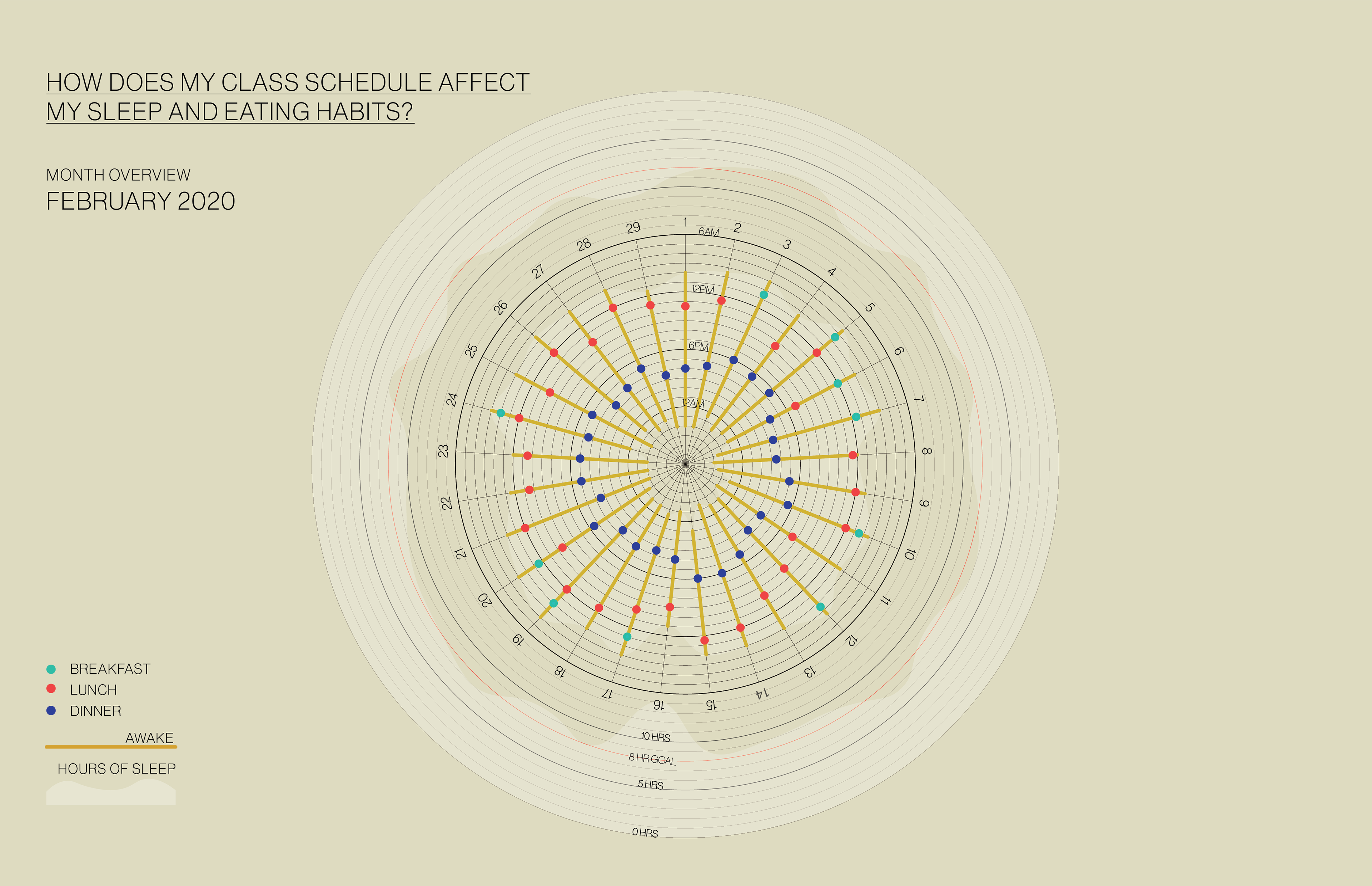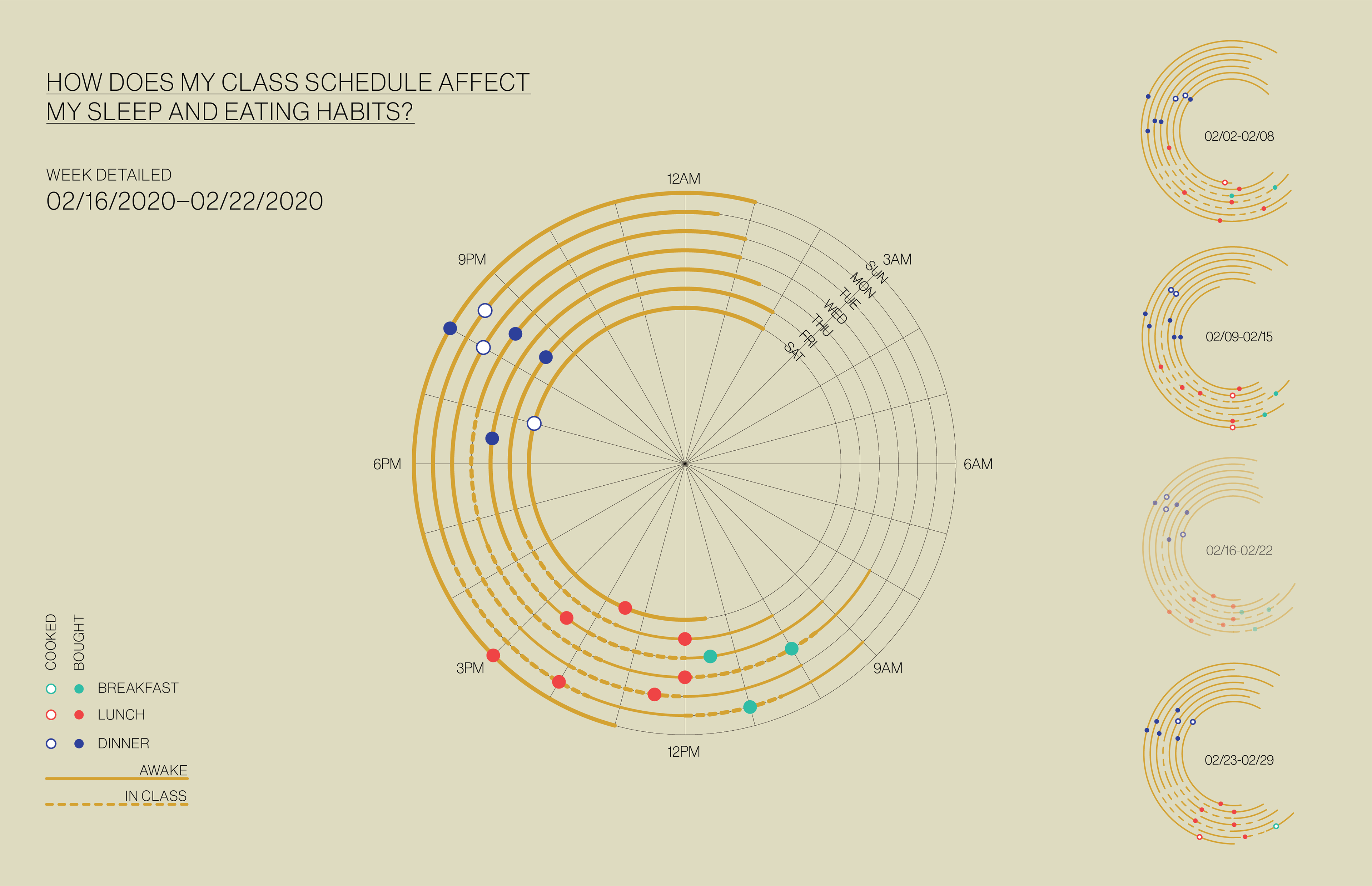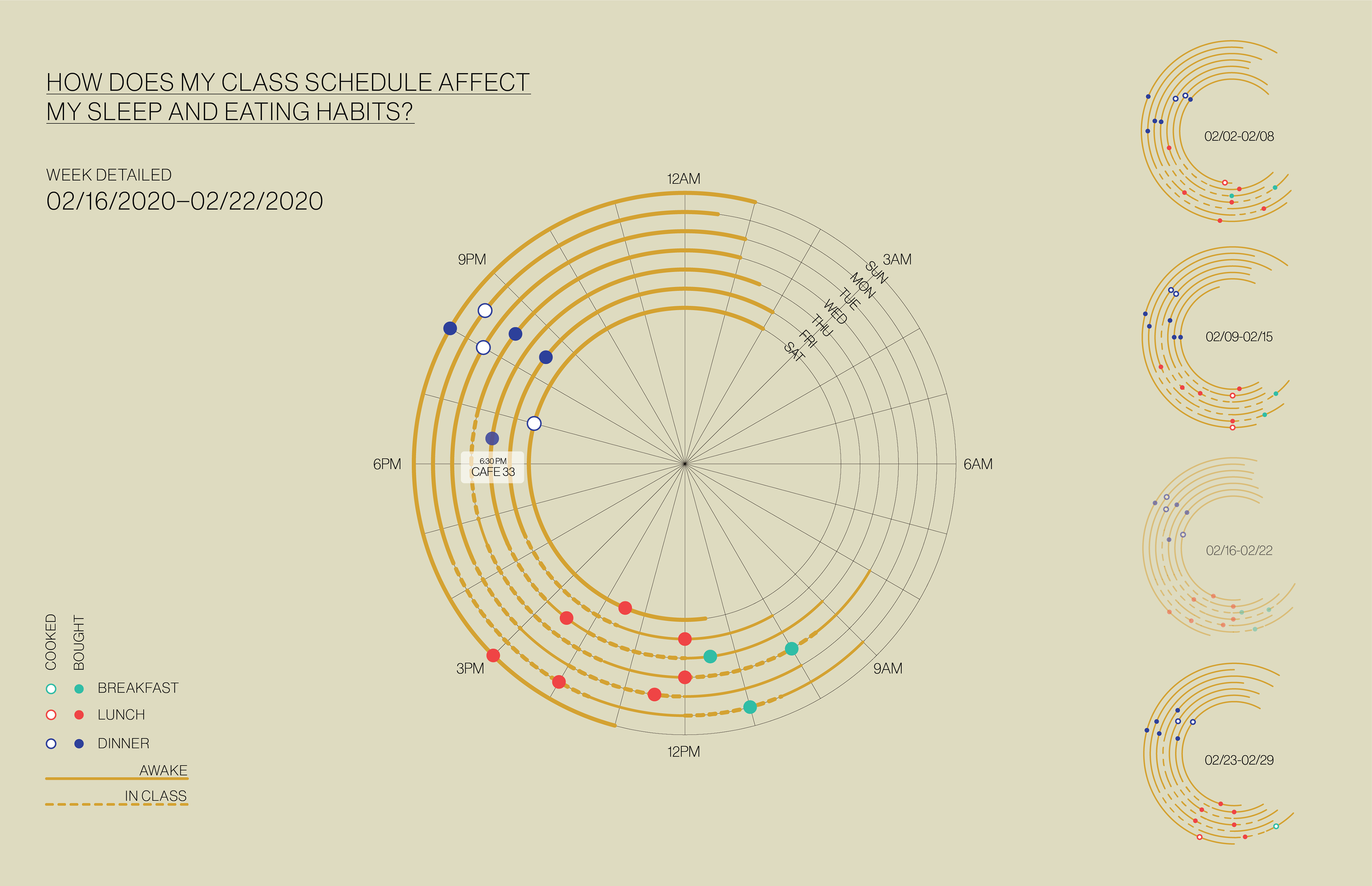 This visualization was designed for the intent of myself, or any other students, to be more aware of our every day habits involving our health. It had confirmed my suspicion that I would rather sleep in more than to eat. I would only wake up in time for class, but sleep only when done with work. However, I found that I did end up averaging 8 hours of sleep a night, even though it is assumed that architecture students do not sleep much, but that also be because I did not have big projects due that month.
Through creating this visualization, I was able to grasp my general health data, and make conclusions on future action. We are often too busy to stop and reflect on our lives, and this has allowed me to do so.
It would've been interesting if I compared a month in February to a month in April to see how the quarantine has affected me, even with the same class schedule.