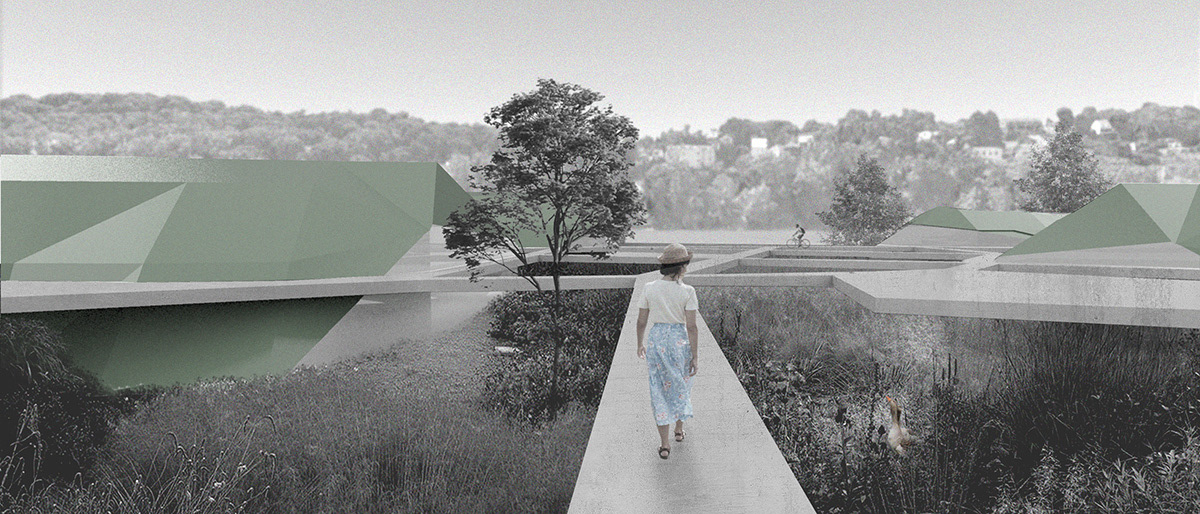 An experimental living experience that addresses the carbon air and water pollution in Pittsburgh (Allegheny River) by introducing a facade system of algae cultivation as a renewable resource to filter out the toxins and generate biofuel to power housing needs.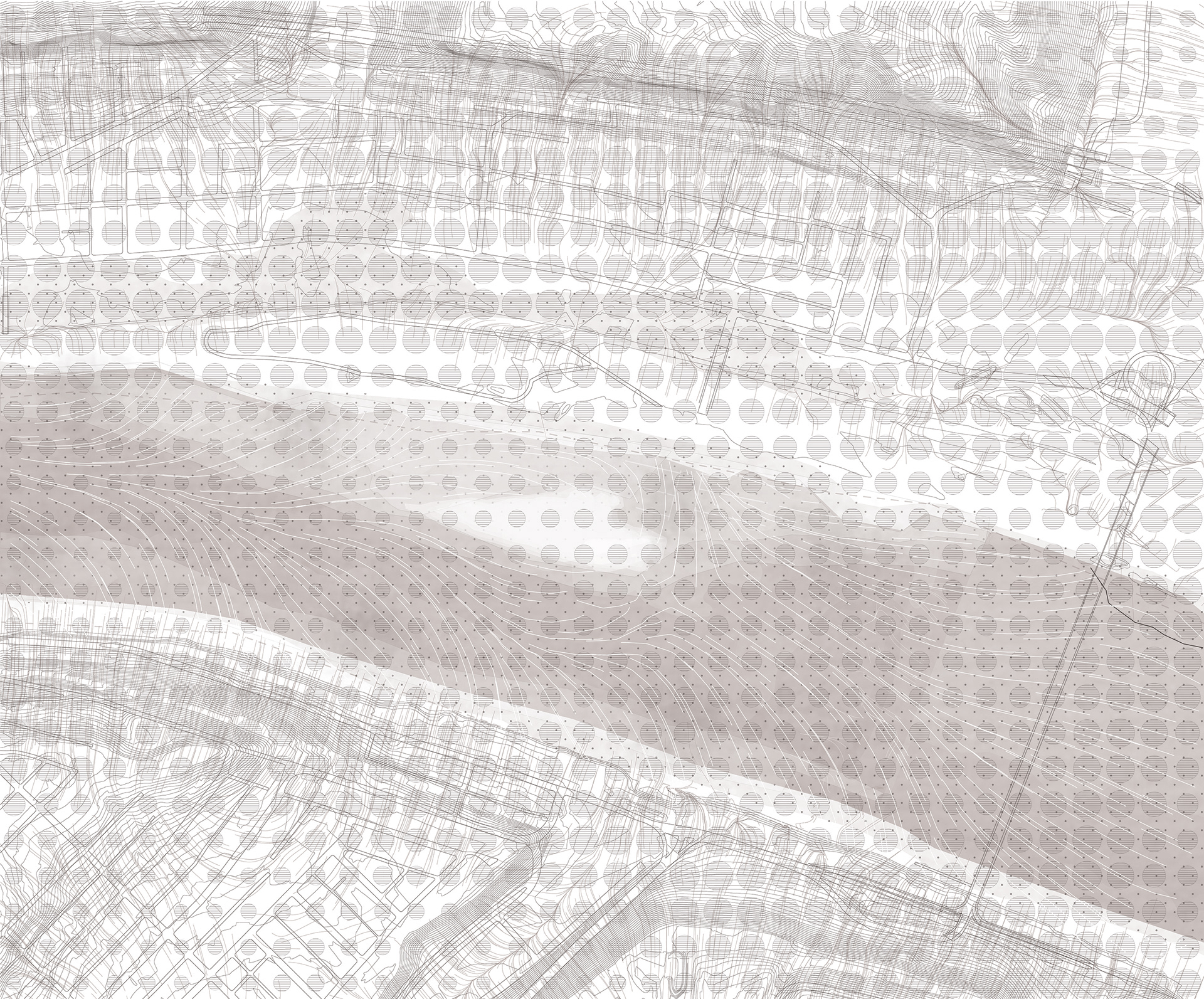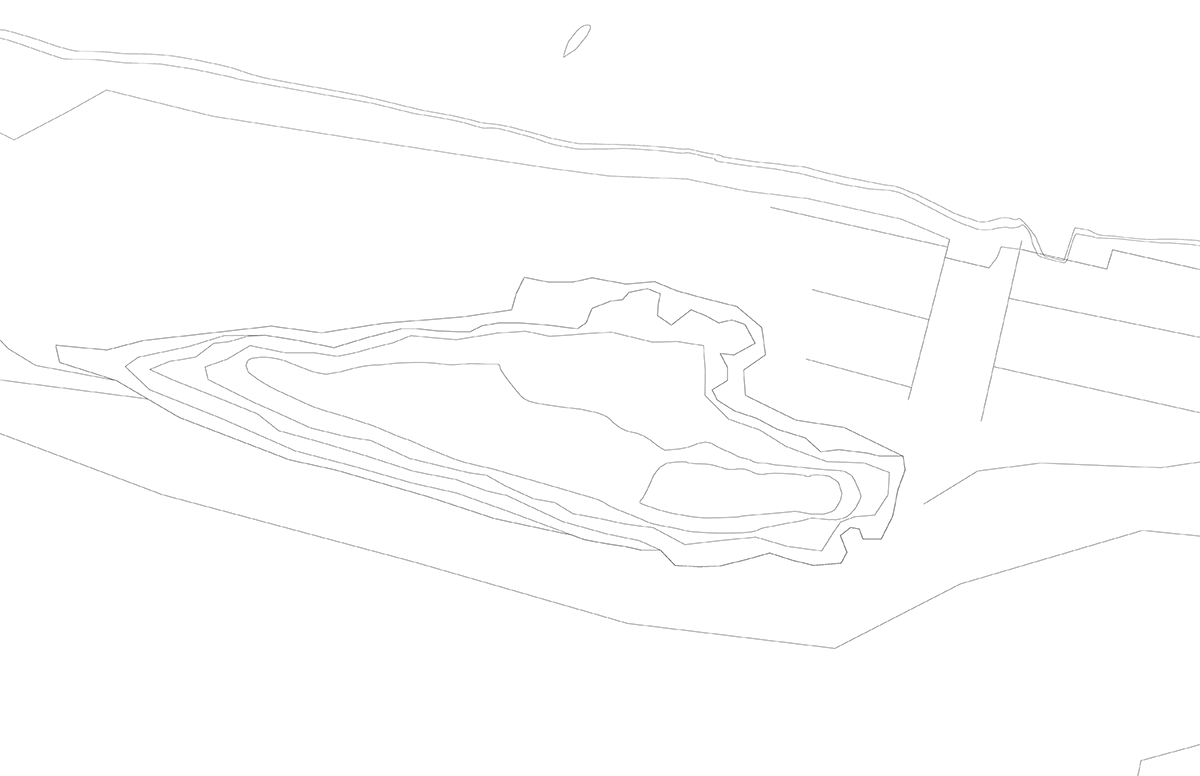 The site plan is generated first by mapping out the carbon air pollution in the area (the density of lines) and dividing up the island based on zones of pollution. Since algae thrives off carbon and needs it to grow, zones of most pollution get the largest areas.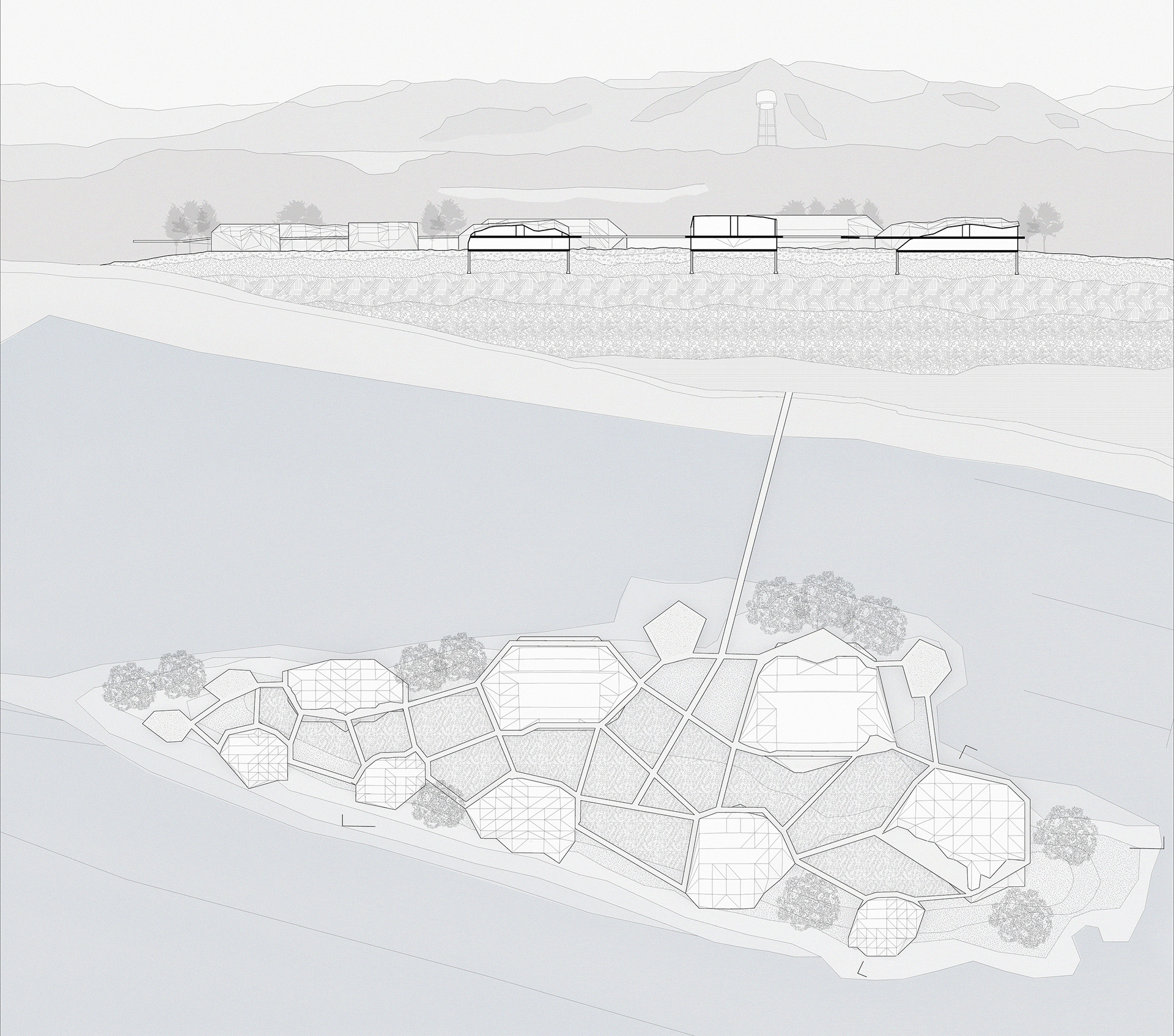 The island itself would be populated by plants and bioswales between the buildings to absorb and filter flood water and rain water, especially since the island is located right next to a sewage outfall.